Toyota has its new version of the Century out. It's rebranded, can be a Lexus or Rolls Royce Ghost killer, but it's disappointing that Toyota is not bringing it globally. By the way, the 2018 Toyota Century costs as much as two Lexuses or one McLaren. The cost of the 2018 Toyota Century is $178,000. Why not make it a Lexus, which is Toyota's luxury brand?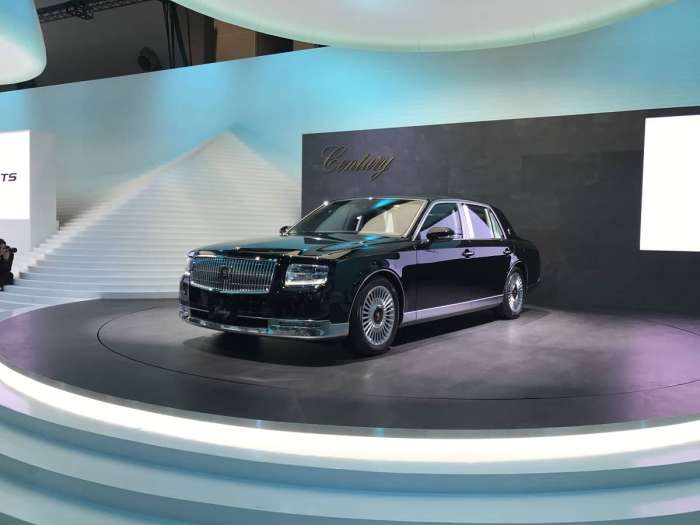 For more than 50 years the Toyota Centuryís been a Japan-only car that over the years probably sits somewhere in between Mercedes-Benz S Class, BMW 7 Series, Bentley Motors Flying Spur, Arnage, Turbo (old) Mulsanne and Rolls Royce Cars Silver Shadow, Silver Spur, Silver Spirit, Silver Seraph and the fairly new Ghost. Itís a cultural thing. The British are into their Connelly hided interiors, the Germans making cars that last on the Autobahn, while the Japanese care less about leather to prefer lambs wool, but get it when it comes to horsepower and handling.
For the last 50 years Toyota Century sat on two different sequential platforms, and after over 20 years on the last, has an all new third version out. Itís impressive. His Imperial Majesty the Emperor of Japan and his family and probably the Japanese Prime Minister are driven around in these beauties.
If Toyota Tweaks The 2018 Century It Could Be a Lexus or Ghost Killer