The all-new Lexus ES line will have a new look and much more to interest buyers.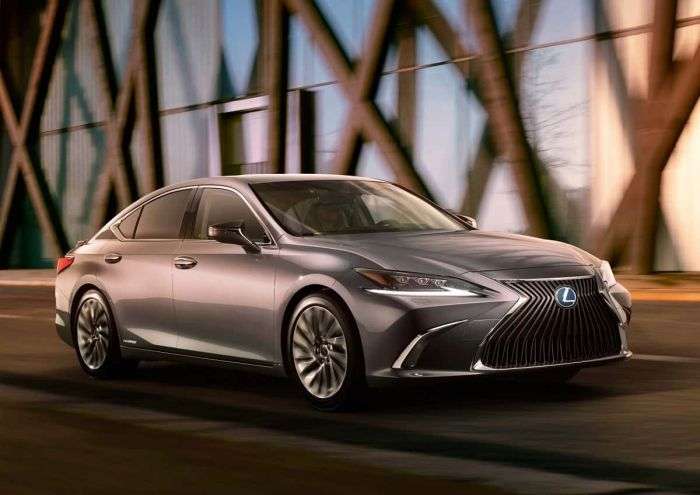 The all-new 2019 Lexus ES sedan has a new look and much more to interest premium large car shoppers. The biggest change comes at the front end where a new flowing grill design and LED lights make the car look sleeker. In images, the car looks lower and flatter, though we don't know if the actual dimensions will prove that out.
Lexus top-selling car, the ES first launched in 1989. Many generations later, it has often been the top-selling premium car model its size sold in America. The ES is a front-drive platform, unlike the IS, GS, LS and LC cars, which are rear-wheel drive. The ES 350 and ES Hybrid's sales have dipped about five percent this year to date vs. last year's numbers and the new look may help boost this sedan's sales a bit. Still, sedans are headed down in general as crossover models now rule the roost at every premium automaker.
New 2019 Lexus ES Sedan Features Updated Look - Image