Lexus has now provided more details on its newest generation ES sedan.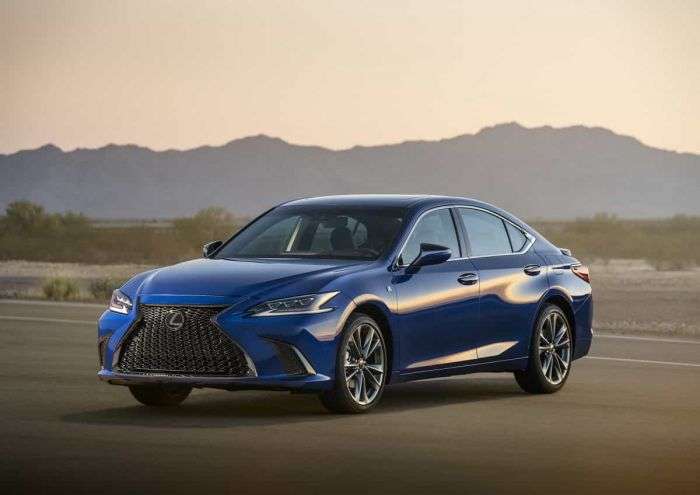 Lexus has revealed more details and better images of its all-new 2019 ES sedan line. Longer, lower and wider than its previous generation, the new ES will have a new F Sport Trim. Indeed, the styling looks very much like a larger IS or GS sedan.
Base ES models will be called the ES 350 again. Power from the revised V6 engine is now 302 hp. The new 8-speed automatic transmission will have a gutsier 1st gear and a taller top gear for more fuel efficiency. Lexus notes that the transmission "...uses an ultra-thin torque converter and a multi-plate lockup clutch to more efficiently transfer power to the front wheels, and has been tuned to deliver crisp, precisely timed shifts with quick responses.
New - 2019 Lexus ES Details