The Acura RDX is all-new for 2019. We compare it to the Lexus NX 300 AWD and share what we found so you can decide which is right for you.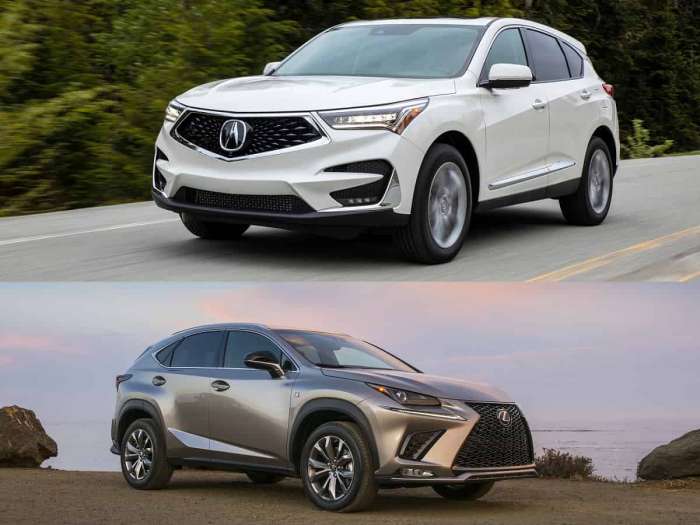 The 2019 Lexus NX 300 AWD and the 2019 Acura RDX SH-AWD are two of the best premium two-row crossovers in America. Both have strengths and few weaknesses, but there are some significant differences for the 2019 model year shoppers should be aware of. The Lexus NX is a carry-over model from 2018 and unchanged in any meaningful way since it was introduced a few years back. The Acura RDX is a completely different vehicle from last year. Here is our breakdown of the important differences.
Compare and Contrast: 2019 Lexus NX 300 AWD vs. 2019 Acura RDX – Which Is Your Choice?